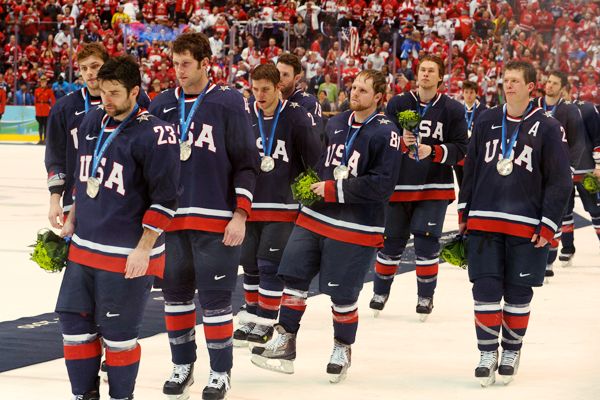 It wasn't a massive, earth-shattering problem or a long-set tribulation like the one in which Abraham found himself, but it was still difficult.
I didn't want to go to all of my church meetings on Sunday.
Sounds like a fairly good reason to ditch, right? Chances like these don't come around every four years; maybe every eight, as it was a rematch of the 2002 Salt Lake City Games gold medal match.
This was my chance to experience something even a fraction similar to my parents' generation and their "Miracle of Ice" in 1980. After all, No. 1-ranked Canada was considering an odds-even matchup for the No. 6 Americans. Add to that the drama that is the United States' already record-breaking medal count, and you've got reason to tune in enough.
I watched the first period, when Canada's Jonathan Toews put the home team ahead 1-0. Then I went off to sacrament meeting and promptly missed goals two and three. So I determined to catch at least part of it, and sat in my car through the entire third period, including Zach Parise's equalizer to send the Americans into the Olympics' second overtime ever. I was pumping my fist on my dashboard, shouting "USA! USA! USA!" at my rearview mirror and then falling deflated when Sidney Crosby gave the Canadians the win (and the gold) with his overtime jammer.
It had to be Crosby, didn't it?
So I went back inside, just in time to catch the final few minutes of Sunday School.
Here's the funny thing about those relatively brief ticks of the clock — they were about Lot's wife. You know, the story: Lot and his family are fleeing Sodom & Gomorrah, and Lot's wife looks back at the meteors and divine destruction, only to be swiftly turned into a pillar of salt.
All of us have our own "Abrahamic sacrifice moments." And similarly, we all have our own "Lot's wife moments" — when we think we are doing the Lord's counsel, only to find out we're not obeying with the exactness he would prefer, and are threatened with obsessively large amounts of spices and table seasonings.
The Sunday School teacher said one of those moments was coming to church — how often times, it's all we can do to physically drag ourselves through all three meetings. We're there corporeally, but hope nobody calls on us to pray. While that's better that not showing up at all, how many blessings did we miss out on by not being prepared for those three precious hours of the week? And more importantly, will we ever truly know what we left behind?
I guess I had one of those Sundays — and now that the Olympics are over, the Closing Ceremonies cleaned up, and the athletes moving on to London and Sochi, Russia, I can concentrate on being ready for those "other two hours" during my weekly Sunday communion.
But boy, it was a really good hockey game to risk my immortal soul. Heck of a game, Yanks.